When you are considering a major renovation, you should hire remodeling contractors for anything you cannot do yourself, especially electrical and plumbing. However, there are benefits to hiring contractors to complete the entire job, such as saving time and money. Therefore, these are tips for finding the contractor you need.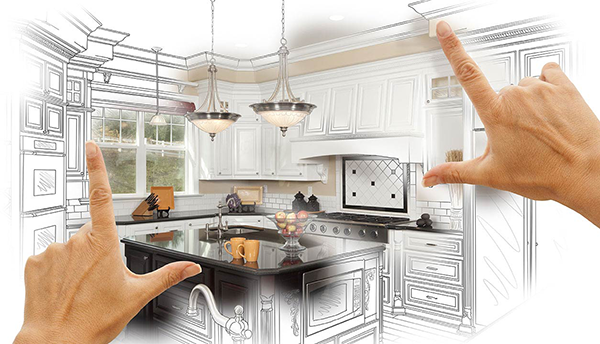 Ask for Recommendations
If you know individuals who have recently renovated their homes and hired contractors, including kitchen remodeling contractors, ask about their experiences. You can also ask real estate agents and lawyers, mortgage brokers and inspectors if they know trustworthy contractors. The National Association of the Remodeling Industry lists contractors in your area who have met the association's code requirements. Your local lumberyard or hardware store has extensive contact with these individuals as well.
Review Their Websites
Your next step is to review the website of your home improvement contractors. They should list their licensing and insurance, but make sure they have both liability and workers' compensation insurance. Write down the license numbers of the remodeling contractors you are interested in hiring.
Then, check for reviews online. Review the services they provide. Look for those who specialize in the types of building you need. For example, if you plan to remodel your bathrooms, look for a company that has extensive experience in bathrooms and a licensed plumber on staff.
Conduct Interviews
Your next step is to interview your prospects. You should ask about their experience and whether they have the time and resources to complete your project. Ask for a list of previous clients that you can contact. Find out about their existing projects.
Request Bids
You should have narrowed your search quite a bit by this point. Your next step is to request bids for the project. Ask that the remodeling contractors include a timeline. Get everything in writing. Don't choose a contractor based solely on price. Choose someone who provides high-quality service at a reasonable price.
If you aren't experienced, consider working with a reputable contractor on any home improvement project.